Wednesday night, the vanguard traveled once again into the dreaded Karazhan only to find that the inhabitents only grow stronger. Our first destination was to the attunemen once again and with ease, he was taken down.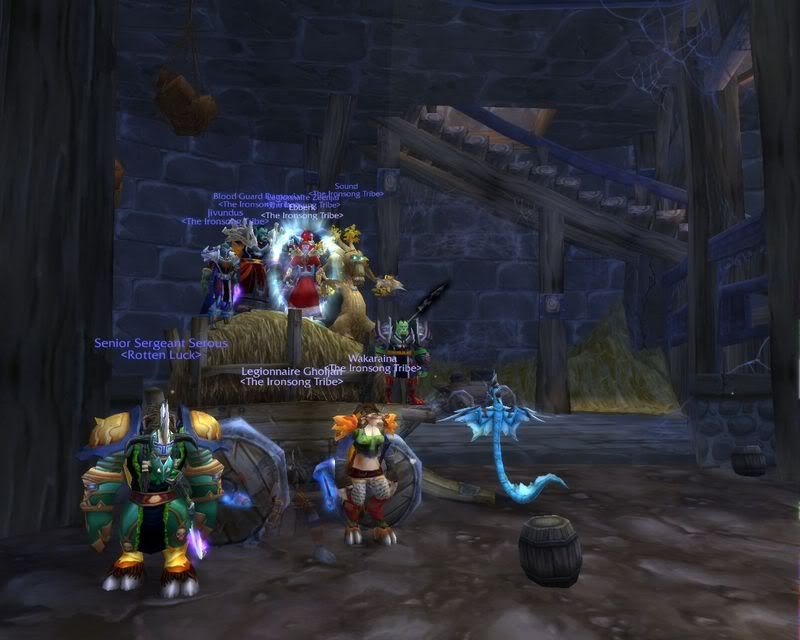 I heard something about taurens liking hay...and here I thought hay was for horses! PST to Serous! Loot as follows:
[item]Vambraces of Courage[/item] - Serous
[item]Worgen Claw Necklace[/item] - Kilro
After our feeding frenzy we decided to make our way to the Maiden of Virtue herself. Before we arrived at her footsteps however, more goodies were carefully in place for us.
[item]Boots of Elusion[/item] - Jivundus
[item]Blade of Wizardry[/item] - Big grats to Damoxian on this one. (World BoE)
The maiden didn't seem to like us at first, but after a few pricks and knicks we got her to show us her affection.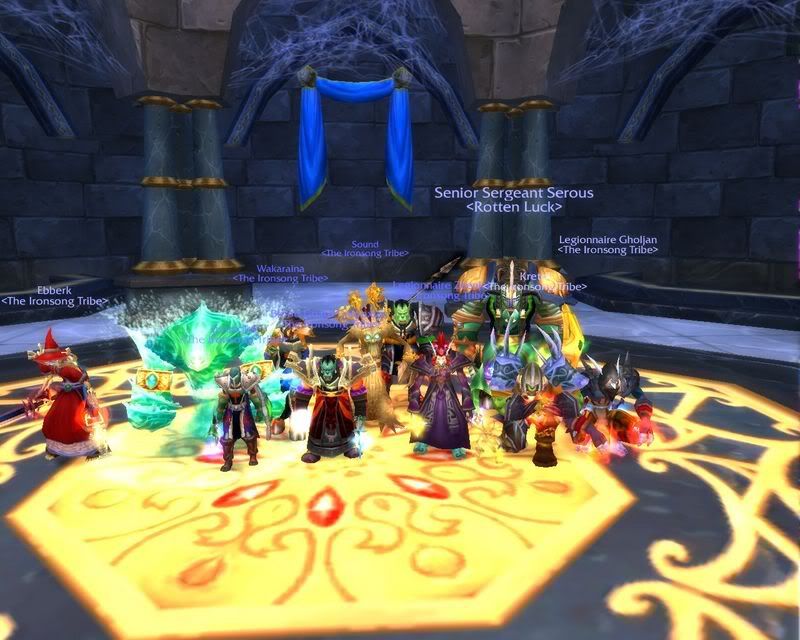 Congrats to everyone who was there and may this strengthen our group. Thank you guys for being so supportive! Loot as follows:
[item]Boots of Foretelling[/item] - Ebberk
[item]Gloves of Centering[/item] - Our lovely healy enhancement shaman Wakaraina!
Stay tuned for more, because THERE WILL be MORE!
The Result of me being bored.